Canadians love to gamble and take winning and losing very seriously. You might not be able to picture those North of the Border as diehards but trust me, they are. Unfortunately, the past few years have proven to be very trying and challenging for those looking to visit their favorite land-based casino. As a matter of fact, it's been difficult for everyone in the world and not just the gamblers: they had the option to turn to Canadian online casinos for gaming experience.
Thankfully the restrictions have lifted and have presented Canadian players, as well as those from the US, with the opportunity to leave their screens, tablets, and mobile devices for the real thing. Canada offers some quality casinos and entertainment venues which are enjoyable locations for most people and some families.
What do Brantford and Fallsview Casino offer to its Patrons?
Elements Casino Brantford is located about 70 miles from Toronto consisting of about an hour and a half drive. It's about the same distance from Niagara Falls making it accessible from Buffalo NY as well.
Considered a "Boutique Casino", Elements offers its players and visitors a personal experience which gets lost in many of those mega casinos in Vegas and elsewhere. Small and cozy with an inviting ambiance, Elements offers the right touch for the people of the area as well as those making a trek from elsewhere, such as Toronto.
The casino would be top-notch with just the slots / pokies but does not rely on only those popular one-armed bandits. Brantford also offers Poker Rooms, Table Games, and E-Tables. The E-Tables are 17 personal machines, similar to slot machines, which enable players to experience their favorite table games on their own personal terminals. No need to belly up to the large intimidating tables with a bunch of strangers. Baccarat, Blackjack, Roulette, and Sic-Bo are the table games which are on offer for those who like to keep gambling a personal experience.
For those who are new to the casino as well as those who are frequent guests there is the Elements Rewards Program to gain the most out of your visits. Red, Blue, Gold, and Elite are the 4 categories of rewards with Red being the first and Elite being……well the Elite! For the generous benefits of each card go to the Elements website and click on the "Elements Rewards" menu.
After a few hours are the machines or tables, take a trip to the Getaway Restaurant for some grub. With a selection of appetizers, burgers, sandwiches, as well as some great entrees such as ribs, chicken, and pasta. It's a good way to recharge for the next round of gameplay or a perfect ending to a great day at the casino.
Elements Casino Brantford is a great destination in a friendly and down-home Canadian city. Although not Vegas it does provide an exciting environment for those looking to get out and enjoy the good life.
Fallsview Casino Resort Canada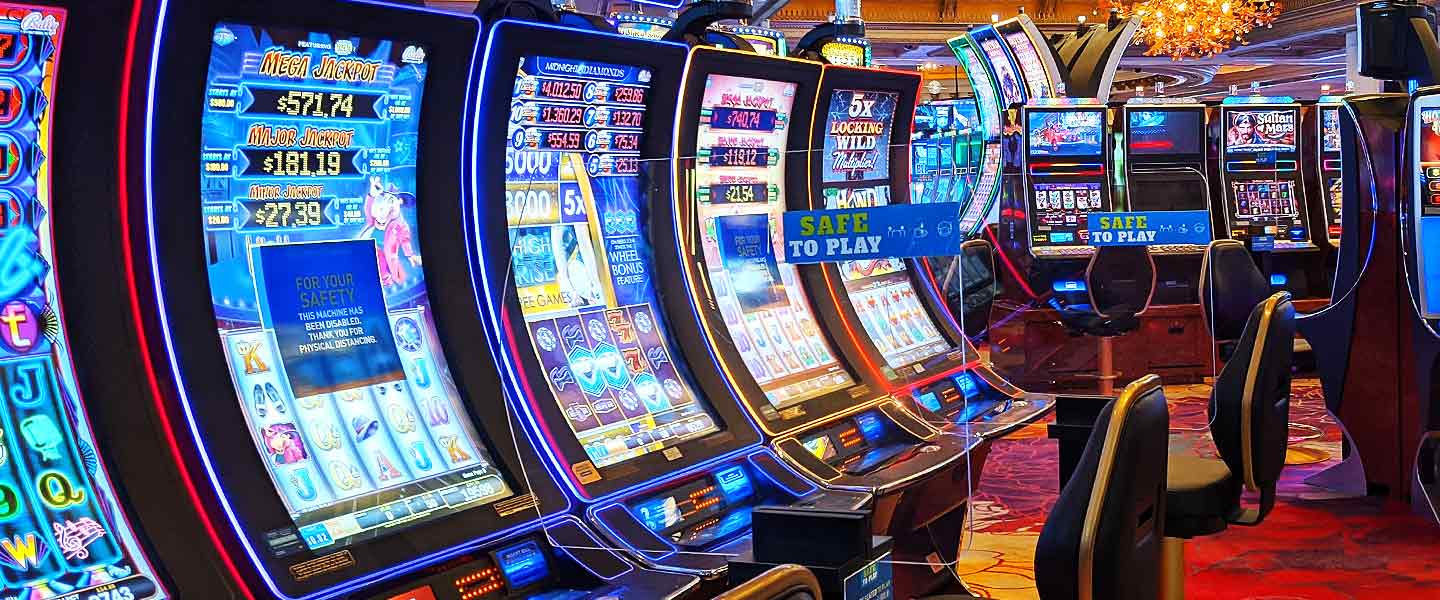 As step above Elements Casino, Fallsview is an all-inclusive casino resort located at Niagara Falls on the Canadian side. With a Casino, Hotel, Restaurants, Theatre, Golf, Spa, and Wineries, Fallsview ticks all the boxes for that immersive experience.
Casino Room and Players' options
Starting with the Casino, which is usually the main attraction, there are Slots, Table Games (Roulette, Blackjack and Baccarat), and Poker. Along with these there are tournaments and promotions to provide players with a different experience. But with over 3,000 slots and 130 Table Games there seems to be plenty of opportunity to make money with the usual casino games.
The Momentum promotion levels are where the new players as well as those faithful players can earn extras just for playing their favorite games. Core, Ignite, Leap, Ascend, and Soar are the 5 levels which can improve the whole player experience. With Core being the most basic for beginners and Soar the most exclusive, there is a wide range of benefits for each level as each one provides more and more. Visit the Fallsview homepage and click on the "momentum" menu bar on the left to see what each of the 5 levels offer.
Entertainment at the Resort
As a Resort, Fallsview seems to excel at providing some great comforts and activities for those who want to relax after gambling or for those looking for something completely different. With a Spa that can relax any time of the day and a Golf course for those looking to enjoy some time outside, it's a great way to change up the usual routine. With the Hotel being part of the whole Resort experience, you will only have a short walk for a midday nap or deep night's sleep.
With Paul Anka, Sheena Easton, and Pat Benatar on the calendar it seems that Fallsview is right up there with some of the other premier entertainment venues. Acts such as these are more on the level of Las Vegas. As for the Restaurants and other Dining options, you will have plenty to choose from with the 20 onsite locations to tastes.
Golf courses
Speaking of Vegas there are 45 Golf Courses which are within a 30-minute drive from the resort. These courses include Legends on the Niagara, Peninsula Lakes, The Grand Niagara Golf Club, Thundering Waters, and Whirlpool Golf Course.
Wineries for wine tasters
The Wineries top the selection of Golf Courses with over 100 of these within a 30-minute drive. Not sure how you fit so many into one small area, but Canada has seemed to have done it right. Some of these wineries include Inniskillin Wines, Jackson-Triggs Niagara Estate Winery, Peller Estates, Ravine Winery, Trius Winery at Hillebrand, and Two Sister Vineyard. If you can't find a wine you like out these, then you might as well hang up your drinking hat!
Fallsview Casino Resort has everything a full fledge resort of the highest caliber can offer. Unlike Brantford, which is a small casino with a special niche, Fallsview leaves nothing to be desired. After the restrictions of Covid and the endless mandates, the land-based casino industry is back again. Instead of hunkering down on your computer or laptop, there are plenty of options such as these two casinos to enjoy your gambling play.